Please note that we will be closed 21 December 2023 until 15 January 2024.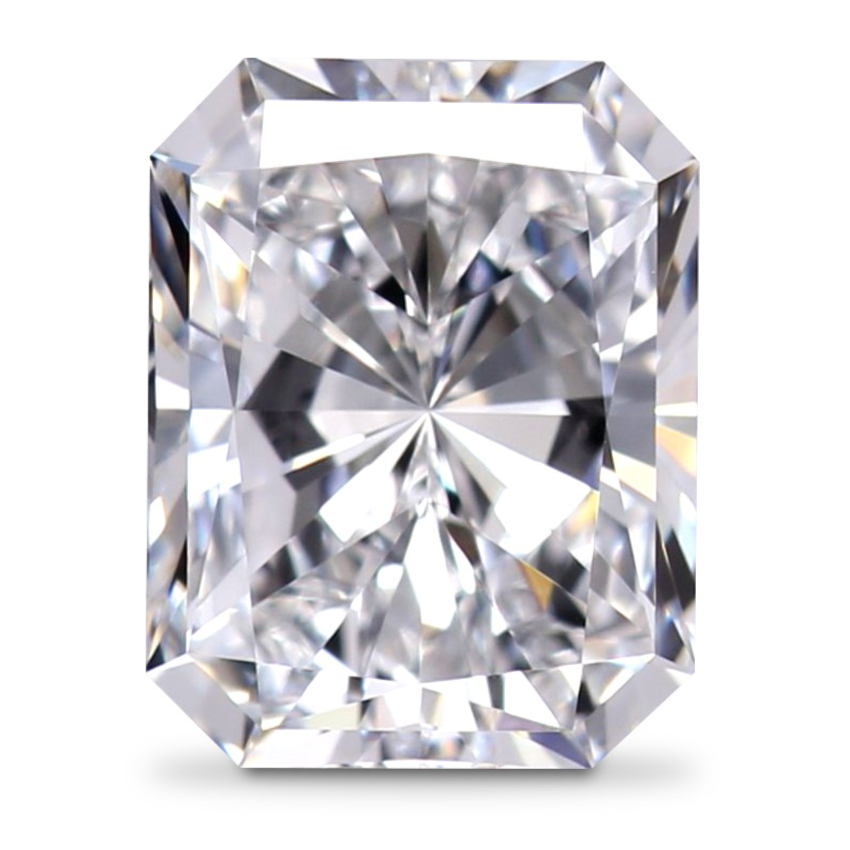 Radiant Cut Moissanite
CARAT: 4.0 ct.
MEASUREMENTS: 8.00mm x 10.00mm
CLARITY: VVS
CUT: Excellent
COLOUR: DEF
SHAPE: Radiant
Description
Radiant cut moissanite • VVS clarity • DEF colour • 9.25 hardness Radiant cut moissanite with 54 facets, VVS clarity and DEF colour. Moissanite is a perfect diamond alternative. This Moissanite is Certified by GRA. Moissanite is a near-colourless stone that, at first glance, looks like a diamond. However, it is not the same. Moissanite is made from pure silicon carbide, whereas diamond is made from carbon. Moissanite is created with silicon and carbon, through a combination of pressure and heat. Moissanite, referred to as a diamond simulant, is engineered to give the illusion of similarity to diamonds, but is compositionally and visually quite different from a real diamond. The durability, brilliance, and colour of the two gems are quite distinct. Moissanites exhibit a different kind of brilliance than diamonds do, as their faceting pattern is different. The fiery, rainbow flashes emitted by moissanites are beloved by some, but others feel that moissanite's heightened brilliance can create a "disco ball" effect, especially in sunlight. The bigger the moissanite, the more likely it is that the difference will be noticeable. Moissanite has a refractive index from 2.65 – 2.69, which is higher than a natural diamond.
This item belongs to our current collection. Please get in touch with us to purchase or arrange a viewing.
Delivery is available on checkout with our appointed courier provider. Or collection can be arranged at our offices in JHB
The image/s is only used as an illustration – the actual item may vary in size, colour and proportions.