Please note that we will be closed 21 December 2023 until 15 January 2024.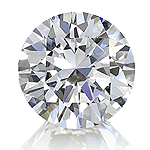 "thank you for your help. I got my engagement ring and i looove it! i seriously cannot stop staring at it.the diamond really shines. its beautiful! i want to get my wedding bands from diamond source too. a very happy customer. Georgina".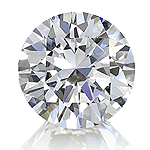 "Hi, sorry for taking so long to respond on the delivery of my order. I've been so busy and the days just flew by. First of all I want to thank you for finishing the ring so fast. Its looking great. I will give it to Zelda this coming weekend-wish me luck! Keep up the good work. Regards "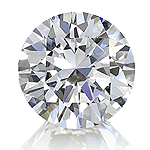 The engagement (last year November) was a huge success and she was absolutely thrilled with the engagement ring.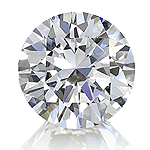 How you doing, just want to thank you all for helping my son, his fiance' loved the ring. Please thank Nielette for me too and give all my love. GOD BLESS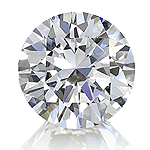 Thanks for all your efforts.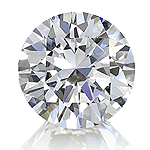 Thanks so much for the assistance with the diamond ring I purchased, Dominique is really happy with it!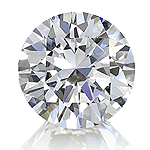 Hope you have a wonderful weekend, and we will see you in a few month time.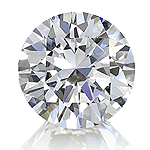 Yes the ring looks AWESOME. I am really excited. I was showing it to everybody here at work they like your website and the ring. I hope my fiancee likes it. Thank you very much!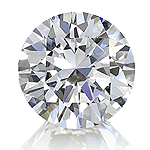 Thanks. I must say i find it is a gorgeous ring and Emilie is so happy about it (which is most important). it was great doing business with you and i will definitely recommend your services. Cheers!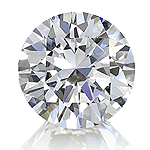 Party was lots of fun - I was dressed as the Pope, and had the salt container. So all ladies had to ask for salt in behalf of their men - and kiss me to get the salt - great fun! Jen is very happy with the ring, and thanks to your good goldsmith that the work has been done so well. The stone is really well cut, and well set - has plenty fire and in the right light really come alive.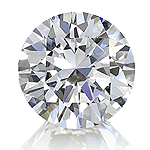 Greetings. Thanks for such a lovely informative site! Thanks for the fantastic earrings you made for me Thank you very much they do look beautiful. I picked up the ring last night,... it is beautiful!! I am very happy and I'm sure Corri (the ball and chain) will be too. Thank you again for everything. I really don't know how to thank you for your kindness, you are one in a million. The goods news is she said yes, the bad news is the ring is too big. I have received the ring, thank you kindly for your help and advise. The ring is beautiful, need to sort out insurance cover asap. Once again thank you, I am very happy with the ring. Thanks very much! Your a star.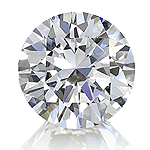 I am counting the days ;= ) Many thanks for arranging everything so professionally. The ring arrived safely and I am happy. Thanks so much for all your help and patience. I would like to keep this relationship open for any future diamond purchases.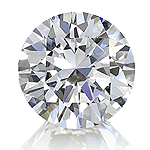 Wow, wow, wow....I can hardly thank you enough, they are exquisite!!!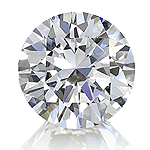 Ek het die ring gekry dankie. Dit lyk stunning.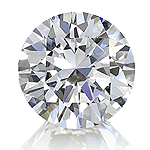 Got the rings thanks so much!!! Trace loves hers which is the most important thing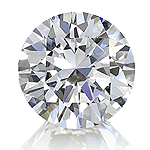 Thank you so much for the beautiful ring! Sorry I didn't contact you sooner but it was pretty hectic at home once I proposed to Lisa. I really appreciate all your help and advice and will be sure to recommend you to any friends who are considering taking the plunge in the future. Hope you have a great Christmas and that 2006 is a fantastic year for you. Kind Regards, It looks amazing! Thanks a million!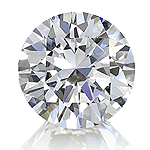 WOW!!!! That is absolutely spot on! Thank you soo much for your time and effort. The ring is very beautiful, a understatement to say the least. I am sooo excited...just need to get to the UK. Many thanks for your patience and always dealing with my questions promptly.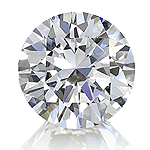 This is perfect! I am very, very, very happy with the ring. The diamond is absolutely gorgeous. Especially the fact that it is so clear and reflects lights whenever it gets the chance. My lady will be more than over the moon. I just hope I got the size right. Thanks again for all your help. Cheers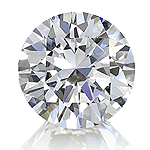 Ek is verloof baie dankie. Die ring is perfek! Gisteraand was ons vir ete, na ete het ek 6 rose (verskillende kleure) uitgehaal en vir haar begin vertel die eerste is omdat sy so wonderlik is ens ens. Die laaste roos was bloedrooi toe ek hom vir haar gee het ek gesê¤ie een is omdat ek mal is oor haar en die res van my lewe saam met haar wil wees, toe kom die ring uit. Baie dankie dit was perfek! Groete Perfek, baie dankie. Lyk awesome thanks!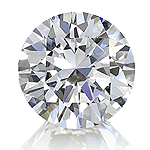 I will definitely let you know when I receive the ring - looking forward to it! My boet says it looks really good That looks great! Cheers, Thank you so much for everything, I really appreciate it.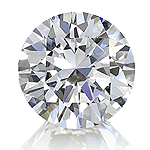 ek is rerig baie baie in my skik oor hoe jy dit alles vir ons doen en hoe brilliantly jy dit doen. ek het rerig nie gedink dit sal so mooi lyk nie hemel, jy is vinnig!! en baie proffessioneel. Baie baie dankie vir die professionele diens vanoggend. Sindy is baie beindruk en opgewonde oor die ring.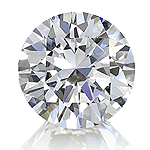 Wow, isn't it a wonderful life... just thought Id let you all know that on the eigth night of January of the two thousandth and sixth year, I went on one knee under a bright moonlit sky within the sound of crashing waves far out at sea and asked Dalise Jones to marry me. and she said yes... Thanks for sharing this part of the journey with me. Peace and love, Thanks, I am enjoying the earrings very much.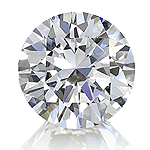 I'd like to buy the: "0.506ct. H, SI1 Round brilliant-cut" Please let me know when I can come through to your offices, and how you would like payment done. Regards, Thank you so much for your wonderful assistance and quick replies.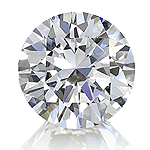 Thanks for the GR8 service. By the way it will fit I have checked it on my pinkie. Wanted to let you know that we got engaged this weekend and Megan loves the ring. Thank you. Your advice is very much appreciated. Kind regards Thanks for the quick response,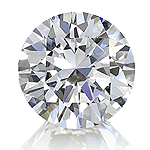 I just want to congratulate you on an awesome website!!!! For everyone and anyone!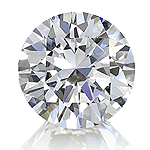 Yes thanks, everything has been received in good order and I agree the ring is beautiful. I have just got to work out now when I am going to ask Jo.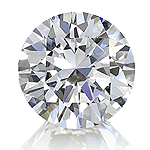 I just wanted to express my thanks with the diamond ring you made. My wife is ecstatic about the ring. Your high quality and on-time are really appreciated.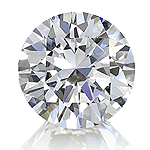 Ek wil net duisende dankies se vir my ring. Dis regtig stunning en ek is mal daaroor. Dankie vir al jou raad en al jou hulp. Ek sal in die toekoms alle mense met 'n glimlag na jou toe verwys.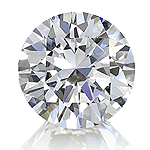 Once again, thank you very much for your understanding and assistance, and may I congratulate you on a job well done. You are very professional, and I will refer you and your services to anyone!! Cheers, and may we meet again!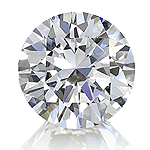 Hope you well. The ring is, for lack of a better word, PERFECT. Just want to thank you for your professionalism and awesome service delivery. You really made this experience pleasant, given the fact that we are miles apart and our only medium of communication was electronically. You are now my best kept secret, but the one I can't help but share (Regretfully, but it would be my pleasure :-) ). I Thank You. Regards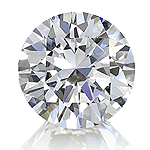 Thank you for the assistance with the delivery. As for the diamond and ring, I am quite pleased with it - a nice, sturdy, clean setting that appears fairly well finished with a lovely dimensioned diamond to top it. The final verdict will be reserved for another time though with the involvement of the secondary party. I must just add that if there is anything that rivals your diamonds, it is your sparkling service. It is as rare these days (unfortunately) as the product you sell. Regards,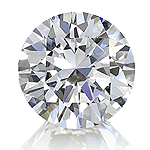 I accept your quotation for the diamond and have made arangements for the payment into your account, thank you. It is a pleasure dealing with you.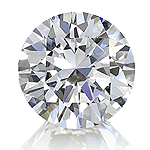 I got the ring on Saturday. I am really delighted!!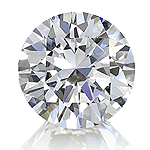 Just wanted to say that I love the ring and am very happy with it - thank you.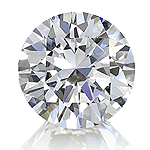 Don and I would just like to say Thank you very much for all your help and your special attention you gave us. Thank you so much for all the trouble you went through, I really appreciate it.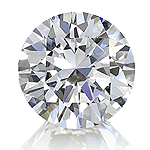 I want to thank you for your assistance with the ring. It really does look amazing and the wife to be loves the ring. Thank you.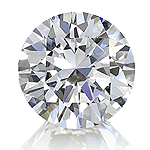 Shawn gave me the Ring last night, its perfect... absolutely stunning.... just what I wanted... Thank you so so much !!!!J Next year I will contact you again for the Wedding Bands. Have a great day. xx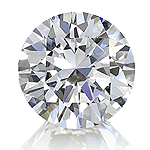 I just want to thank you again for your assistance in getting the right diamond, and ideas and advice regarding the setting. The ring is absolutely stunning, and the design is every bit (and more) beautiful than I imagined! (PLUS it was in time for my birthday!!) Warm regards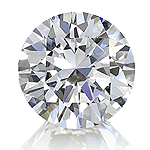 I hope you had a festive world cup? Just want to say a big thank you for your help with the ring I purchased from Diamond Source. I was very impressed with the service and the presentation of the ring. The ring itself is beautiful and everything my fiancé could have wished for. A big thank you to you and your staff for the work and effort that went into the ring. I am very grateful and happy. Wishing you all the best for the future. Regards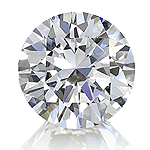 I really would like to thank you for your assistance. When I made the initial contact with you, and even up until the moments before we had me, I was very skeptical about the entire experience. I thought, at most, I was just going into another diamond viewing. However, with your patience and very helpful information, I managed to get a diamond that (I am certain) my future-wife can be proud to always wear on her finger. So, thank you again for all of your help.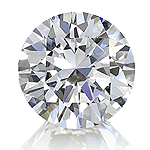 The courier just delivered. Thank you so much for the great service!!!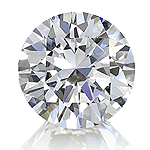 Awesome - thank you so much for all your help!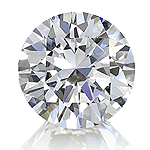 Thank you very much. Thank you so much for all the help and the wonderful service. It is much appreciated.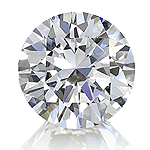 Yes everything was perfect thanks, she seemed overjoyed and couldn't stop looking at it, especially as I caught her by surprise - hahahaha. Thank you so much for all your help and if you can also thank Natasha and all involved, I was really impressed at how easy and effortlessly everything went - I will definitely recommend Diamond Source to anyone who asks. Thanks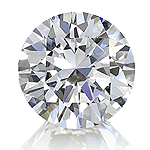 Hi there I just wanted to thank you for your excellent service and product. My fiancé totally loves her ring (seems I'll have to find some way of getting her attention back on me and away from her ring) J Thanks again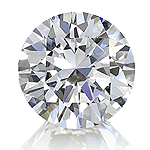 "The rings are hectic we are so excited, I will pay the balance and collect tomorrow, we can't wait to see them..."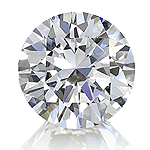 Hi there, I just want say thank you for your wonderful service. I love my wring, yes I love it, love it and my hubby's looks awesome. You guys are the best. I will recommend you anytime. Thank you once again!!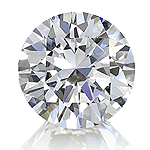 "My rings have arrived and they are beautiful. Thank you so much for the efficient service and a job well done with the making of the rings.Kind regards"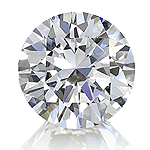 I hope that you are well. It's been over 2 month's since Sam collected our wedding rings and I've been meaning to email you ever since. It's been rather hectic on my side with an engagement and wedding taking place ina matter of weeks,but now that it's all over, I just want to say thank you for myexquisite ring. Itisabsolutely breathtaking. Thank you for taking the time to understand exactly what I had in mind andfor turning my dream ring into a reality. I have been admiringmy left hand(and so has everyone else) since the day Sam proposed:-). Thanks again for your attention to detail, your great suggestions and excellent service, it is truly appreciated. Kind regards Jennifer and Sam, living happily ever after:-)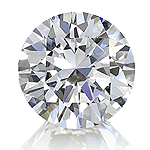 "I just became the proud owner of the most beautiful ring (for a short while in anycase) Thank you very much, the ring looks absolutely amazing. I was very anxious doing this transaction over the internet, but it was a pleasure doing business with diamondsource.co.za Kindest regards, and again thank you."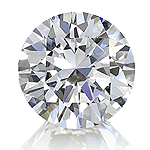 So nice to see a South African company that prides itself on service and a commitment to meeting deadlines. I hope and trust that 2013 will bring you all the success in the world. Have a lovely day further.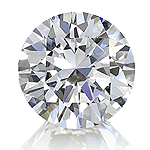 I couldn't have asked for a more perfect wedding ring for my wife to be...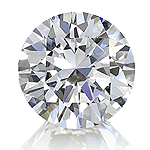 I just wanted to say thank you for the excellent service and the absolutely stunning ring your team helped create.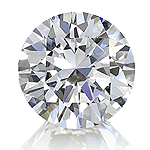 I got the ring last night from my brother in law, and I would like to say that the ring even looks better in real life than in the photos, I honestly didn't think that that was possible. Thank you for all your trouble, I really do appreciate it more than you know.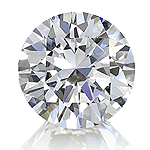 (...this is what makes us proud and you confident!)